Asia Film Fixers worked tirelessly with Modern Television UK for over 12 months to ensure their production of Griff Rhys-Jones very personal account of his fathers WWII experience, made it to air.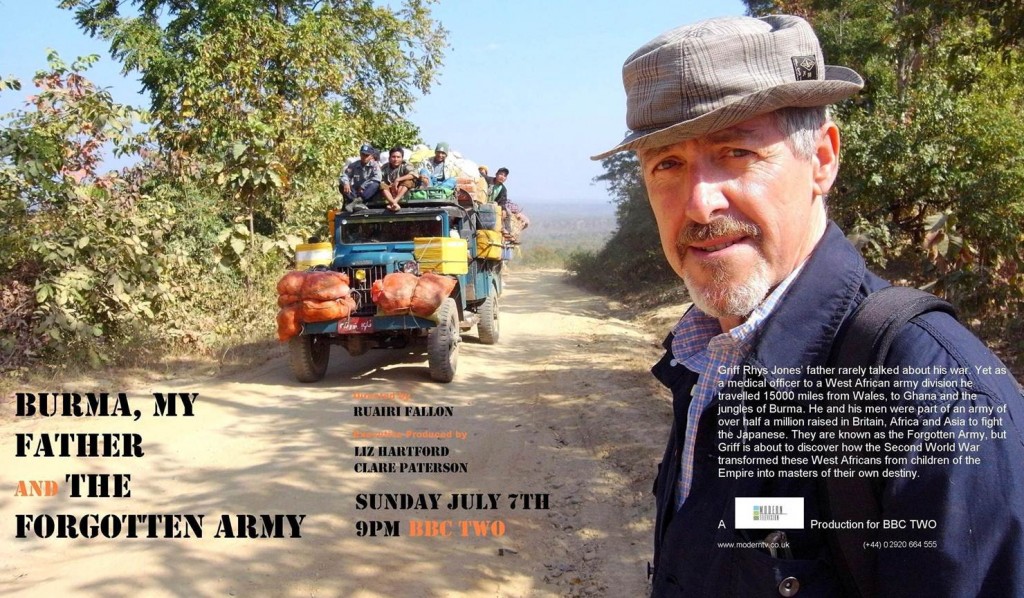 Planning and pre-production research was extensive on this project, as it involved traveling into very remote parts of Myanmar, where no western crew had traveled before.
The crew from Asia Film Fixers, with the assistance of Khiri Travel, secured permits, arranged transport & logistics, and provided the operations to make this shoot a success.
"….everybody has done a marvelous job. The veterans were great, the locations are wonderful, the story gripping and the fixers and back up superb."

Griff Rhys-Jones